---
A special moment came at 9am on Monday morning when the Chinese version of crude oil futures began trading in China. The Shanghai International Energy Exchange has drawn global attention with this move. What are the benefits of this Chinese version of crude oil futures?
The article was published on Global Times. The author, Zhou Ji, is a senior research fellow of the Pangoal Institution.
---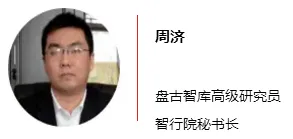 A special moment came at 9am on Monday morning when the Chinese version of crude oil futures began trading in China. The Shanghai International Energy Exchange has drawn global attention with this move.
As the world's largest crude oil importer and the second-largest consumer of crude oil, China's establishment of this futures market and continuous exertion of its influence as a buyer is a strategic force worth looking forward to.
China's crude oil futures adopted international platforms, net price transactions, bonded delivery and yuan pricing/valuation. A highlight is the valuation in yuan, which will promote the settlement, pricing and trading of the yuan in the process of oil futures trade. It will also be a good way to accelerate the internationalization of yuan.
Crude oil futures are China's first internationalized futures. The nation will invite overseas investors to participate in the market and comprehensively explore the international market operations and supervision experience of the global futures markets. This is a strategic advance in China's commodity market and the internationalization of China's financial market. There will be several short-term benefits.
First, the contracts will support the development of China's futures industry. At present, there are a number of hedge teams doing crude oil trading in New York and London. They have numerous long-term fixed customers, and most of them are Chinese. Now that China has its own crude oil futures, some of these teams will return, which will help China's futures industry grow further. Crude oil futures will also play an important role in making China's financial industry more secure.
Second, the contracts will help users avoid exchange rate risks and save exchange fees. Before China had crude oil futures, companies in China that produce, refine or use oil had to go to London or New York for their business. In those markets, the companies have had to face the risk of oil price changes and exchange rate fluctuations. Now that the country has oil futures, exchange rate risks will be eliminated, and foreign exchange transaction costs will be reduced.
There's still a long way to go for the yuan valuation of crude oil futures to promote the yuan's own internationalization. After all, the US dollar is profoundly linked to oil internationally, but China's attempt is still meaningful. The introduction of crude oil futures valued in yuan has given the market a new choice.
In term of the yuan's internationalization, as long as the yuan is not freely convertible under the capital account, it cannot be considered a fully internationalized currency. However, if the yuan can still be used in trade settlements, in particular among third countries, it would also help in globalizing the yuan.
In the short term, if some countries with confidence in China or those having better relations with China can recognize and use the yuan in trade, recognize the concept of yuan internationalization, or use the currency for trade settlement with third countries, it will be a huge step forward.
When other countries use the yuan to settle their oil futures, even though they may not hold yuan for free convertibility under the capital account, this to some extent turns the yuan into oil and another hard currency. Such a channel can offer a closer link for the yuan and oil.
This actually lets third-party countries that conduct transactions using the yuan believe they are surely holding crude oil, even if they are unable to discern the true value of the yuan. Such countries will be surely more confident in using the yuan in trade.
Moreover, when these countries find that they are able to exchange the oil for the yuan they hold abroad, they will be more willing to use the yuan in some international trade.
In this way, people can still use the yuan for trade settlement even though China's capital account has yet to be fully convertible. For us, that already means a lot.
The author is a senior research fellow with the Pangoal Institution.
■